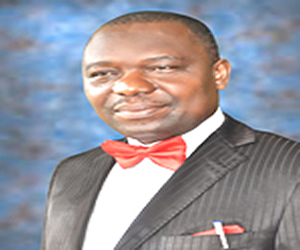 VISION STATEMENT
To be the  leading proactive Department in assisting FIIRO to attain her objectives.
MISSION STATEMENT
To develop strategies for sustainable growth in the IGR of the Institute
To enhance the effectiveness and efficiency of Finance and Accounting in line with the International best practices.
To assist members of staff and Management in the understanding of financial regulations and emerging government policies
To develop and impact on staff the principles of International Public Sector Accounting  Standards, thereby ensuring a strong and viable Institute.
To promote peaceful and cordial relationship with other Departments, in order to ensure the success of the Institute.
To maintain, sustain and regenerate proactive strategies.
DIVISIONS
The Department  has the following Divisions:
Budget Division
Accounts Division
Revenue Generation and   Coordination
CONTACT THE DIRECTOR
JOSHUA OKEOWO ODERINDE, BSc, ACTI, FCA
DIRECTOR, FINANCE AND ACCOUNTS
Tel. +2348033557467
Email: This email address is being protected from spambots. You need JavaScript enabled to view it.; This email address is being protected from spambots. You need JavaScript enabled to view it.